Limo Services Gilbert, AZ

Welcome to your local Limo Service in Gilbert AZ.

We are a

full limousine service

offering the most stylish way to travel, for Valley residents and visitors, in Gilbert and its surrounding areas.

Catering to any size group and for any occasion. We can accommodate any personal and corporate

transportation

requirements and can coordinate pick ups and drop offs anywhere in the Valley and beyond.

Call Limo Service Gilbert today on 480 530 8101 for a free no obligation quote.

Why not create your own agenda? With a luxury limousine service, sedans or party bus for that special event that's coming up.

We're here to provide a top-tier service for you, when you simply must arrive in style!

We can provide you with anything from a luxury limousine for that special event, including shuttle service, to getting you and your friends around town for a night out with

party limo rentals

. See party bus rentals below.

Although we are in Gilbert, we can cover just about the whole

Phoenix area

. and beyond.

Our chauffeurs and drivers are all professionals and are very well trained, discreet and polite. However, their main priority is always your safety, so as you can focus on what you need to.

Limo Service Gilbert is here to provide you with the best limousine cars and party limo rentals available on the market. Each vehicle is custom made for our customer's needs.

If you require a party bus rental, then we have the perfect vehicles for you. Transporting you safely from one location to another in total VIP style, 24/7!

You can create that perfect "entrance" at your destination, or if need be, a stylish exit at the end of the evening too!

Call Us Now on 480 530 8101 for a Free Instant Quote

Our stretch limo rentals and party bus rentals, are ideal for corporate events, stylish

airport transportation

, travelling to and from proms, celebrating birthday parties, getting the bride to her wedding, hosting bachelor or bachelorette parties, or a stylish night out with friends.

What Makes Us different?

We provide you with more than just a

limousine transportation service here in Gilbert

, Phoenix and its surrounding areas.

We bring total luxury and style to any event with the finest and best maintained vehicles in the business, so that your event will be all plain sailing.

Our limos have a partition separating the driver from the rear passenger compartment. This provides privacy for the occupants.

An openable glass section allows the passengers to communicate with the driver or see the road ahead. Keeping distractions from party bus rentals to a minimum.

The majority of our

airport limo service

and wedding limousines are long wheel base vehicles, so as to provide extra leg room in the passenger compartment, either forward facing, rear facing or side facing along the side of the cabin, for that perfect social moment.

Sedan Limousine

This is the most common limousine that you see most often. It is generally the cheaper option available for a luxury vehicle, but is still a great choice.

It's a slightly smaller vehicle and is ideal for three or four guests. A sophisticated look, ideal for airport and business transportation.

SUV Limousine

A slightly larger and more spacious limousine than the sedan limo.

Most of them have entertainment systems including TV's and bars.

SUV limousines

are a great option for road trips because they have a lot of space for bags and luggage.

With an integral bar, this will also be a great choice for travelling to corporate events. Enjoy your favourite show, a glass of champagne and enjoy the ride!

Limo Bus/Party Bus Rental

A limo bus is more commonly known as a party bus.

These vehicles are great for those who want to party on the way to your destination!

If you need to get your windows cleaned ready for your event, visit our local parties

here

.

You don't even have to have a destination with a limo bus, as everything you need to party is already on the bus!

Limo busses have bathrooms, bars TV's and more. They are built to hold more than 30 people and are great for your next birthday party, bachelor party and more! Check out our Party Bus Rental page.

Stretch Limousine

The stretch limo is similar to the sedan limo, except it will have more space because it's generally longer. (Hence "stretch"!)

Because it's more spacious, it's great for large parties who are travelling to events. Check out our local partners

here

.

Weddings

and proms are two of the most popular events a stretch limo is used for. Because of the classic look, the stretch limo is also perfect for corporate travel!

Typical equipment on board:

State of the art sound systems and TV's
Funky fibre optic lighting
Sparkling crystal
Guaranteed ice cold drinks even in the hottest months!

​Call Us Now on 480 530 8101 for a Free Instant Quote

Our services include:
Concert limo
Limo for sporting events
Limo for shopping trips
Party bus rentals
Limo rentals
Bachelor party
Bachelorette party
Proms
Bar hopping
Going out on the town
Sports events
Special events
Sight seeing tours
Limo Services near me
​Limo Rentals near me

​

Here's why you need a limo service for your next business trip:

While you may be thinking this is not a necessity, hiring a limo service just might be the best investment you make in ensuring everything runs smoothly and creates the right impression. Check out our local partners in Gilbert

-

go here

.

See below what Limo Hire Gilbert can do for you.

Limousine Services Are Convenient

When you have our professional driver picking you up and dropping you off, we are no more than a phone call away.

Partner with a reputable limo service like Limo Hire Gilbert and you can trust that we will go above and beyond to provide you with outstanding service.

A Quality Limo Service Will Save You Money

Booking a limo will actually save you time and money. Driving yourself is all well and good but there can be parking issues, especially in central business districts and at airports. Why not have your home professionally cleaned while away - check out our partners

here

.

Buses take longer and will include extra time for walking.

Taxis are convenient but can end up costing you a fortune with busy traffic and the meter will always be running during your meeting!

Unreliable public transport could even end up costing you that business deal or an opportunity lost.

Our Professional Limo Drivers Know The Local Area

You may be on your way to an important business meeting, to an address you've never been to before and not sure of how to get there.

Our drivers will know the best route and you won't struggle finding the perfect parking spot.

Limo Hire Gilbert

will make sure that you get to your business meeting or conference on time and in style.

Your driver will know the best route to avoid traffic, accidents and surprise road closures, so the journey will be a smooth and stress free process.

All leaving you extra time to review your notes or presentation.

Choose one of our Limo Hire Gilbert's limousines, For Your Professional Limo ServiceThe area of Gilbert has many services available for your every need. For a quality, local window cleaning service
go here.

We are one of the most professional and trustworthy companies in the business.

We can collect you, get you to your destination in comfort and style and then bring you home safely.

Call Us Now on 480 530 8101 for a Free Instant Quote

Limo Hire Gilbert is one of the most dependable companies in the Valley. We have a great selection of diverse luxury vehicles to suit all your needs.

This enables us to provide our valued clients with the trusted and reliable service they expect and deserve.

Our commitment to customer satisfaction and feedback is what propels us to be successful.

We provide safe, professional, comfortable and reliable limo services in Gilbert and the surrounding areas of Chandler, Mesa, Queen's Creek, and throughout the Valley and the greater Phoenix area and all airports.

Airport TransportationGetting You There in Good Time and Stress Free​

Limo Hire Gilbert have been providing chauffeur driven limousines for a long time.

We understand that business travel today is more complex than it was a few years ago.

Whether you are traveling into or out of:

Phoenix-Mesa Gateway Airport (IWA), Phoenix Sky Harbor Airport (PHX), Deer Valley Airport (DVT) or Goodyear Airport (GYR),

we are dedicated to providing you and your company or clients, with the highest level of service.

We will deliver you to the drop off point at airport departures, or collect you at the baggage claim area.

By having the most diverse selection of chauffeur driven vehicles in the Valley, we can guarantee you will have the ideal limo to accommodate all your transport needs.

We are committed to providing you with the utmost reliable limo service available. Your success will be our success!

Whatever your transportation needs,

Limo Hire Gilbert

can get you there on time on time and in style.

Call Us Now on 480 530 8101 for a No Obligation Free Quote.We look forward to speaking to you!

---

Party Limo Rentals

Wedding Limousine

Wedding Limo Rental

​Airport Transfers

---
---
Location

---

---

What Our Clients Are Saying

What our clients are saying:

"I have used every limo service in and around Gilbert, to shuttle me to and from the airport and I can honestly say, they are by far the most reliable company. Always on time as I am a frequent flyer." - Michael C., Gilbert.
​
"I used Limo Service Gilbert for my daughter's graduation party and they did a great job. Arrived on time, The chauffeur was polite and well dressed and overall a really good experience. I'll be using them again. " - Jeff, Gilbert.

"We had previously used various limo companies in and around the area, but these guys were fantastic! Nice selection of clean limos to choose from, polite driver and always on time. We'll be using them again." - Catherine & Jake, Gilbert.




Privacy Policy
Terms of Service
Copyright@LimoServiceGilbert.com
All rights reserved.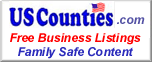 Limo Services near me
Limo Rentals near me